Nowkhah Knows: Week 2 in review
I love to write. Not as much as I love to talk sports on TV and radio, but I do love to write. And I leave every college football weekend with my head so full of opinions, I decided I need to do something with them. So I talked with some powers-that-be and we decided a Monday column where I can dump said opinions for you to read, agree with or disagree with, might be fun. I hope you agree.
After Week 2, here's what I know.
I know there's a gigantic gap between Georgia and everybody else in the SEC East.
Think Warriors and everybody else in the NBA, because that's the best equivalent I can come up with. The Dawgs walked into Williams-Brice, took advantage of early Gamecocks mistakes, took a fantastic crowd out of the game, withstood a minor South Carolina rally and then put what seemed like seven different tailbacks in the scorebook. They're good. Nah, South Carolina is good. Georgia is GREAT. We have the debate all the time about who is the second-best team in the East. Does it really matter?
I know if it does matter who is second in the East, Kentucky should be in that conversation.
Props, Cats. Thirty-one straight losses to one program must be a burden, even though no Wildcats player has anything to do with more than the previous three. Quarterback Terry Wilson admitted after the Wildcats' streak-breaking win that the streak meant nothing to him. I'm not buying that. The elation he showed after the game speaks otherwise. And speaking of Wilson, I would have pulled him after a horrendous interception near the goal line late in the second quarter. I wanted Gunnar Hoak in the game. I said that off the air to my SEC Now comrade Gene Chizik and he told me I was dead wrong. Chiz was dead right. So was Mark Stoops. And so was the Kentucky administration when it maintained confidence in Stoops after he went 12-24 in his first three seasons in Lexington.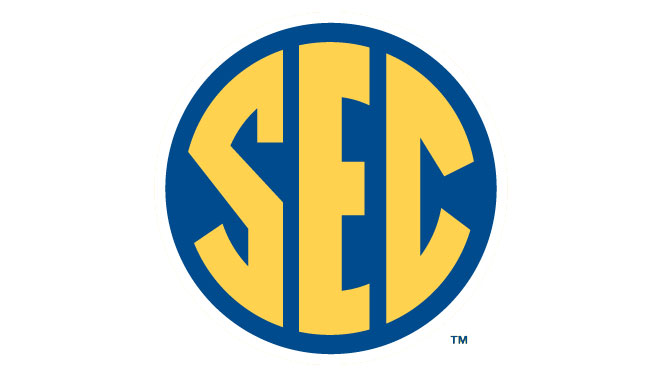 I know the SEC West runs five-deep.
We knew Alabama, Auburn and Mississippi State were top-tier locks. But these last two weeks have told us something about two West division teams that most of us, including myself, didn't expect. LSU and Texas A&M are not to be counted out. In Week 1, LSU blasted Miami by dominating both lines of scrimmage and establishing a run game I wasn't sure they would have. Then Saturday, the Tigers shut out Southeastern Louisiana, for what that's worth. As for the Aggies, they had opportunities to beat second-ranked Clemson and most of the game, moved the football at will against a defense that features names we will soon see on the backs of NFL jerseys. A&M racked up 501 yards of offense against the vaunted Brent Venables defense, yet fell a two-point conversion shy of overtime.
I know Aggies coach Jimbo Fisher made the right call by naming Kellen Mond the starting QB over Nick Starkel.
Analyst after analyst expressed his surprise when Fisher announced the decision two weeks ago. This just in, Jimbo has won a national championship. He knows what he's doing. Kellen Mond threw for 333 yards in the second half alone Saturday night. That's more passing yards than any Dabo Swinney-coached Clemson team has EVER allowed in a single half. Mond finished with 430 passing yards and three touchdowns. But that's only part of his story. He routinely eluded the pressure applied by four first-team preseason All-ACC defensive linemen, gained valuable, had-to-have-em yards with his legs and fired the football through inadvisable windows with accuracy. Saturday night at Kyle Field, a star may have been born.

I know another star has been recently born in the SEC West.
He's a sophomore who supplanted a 1,100-yard rusher as Mississippi State's top tailback. Kylin Hill passed Aeris Williams on the depth chart and passed the entire Kansas State team in total yards of offense Saturday in Bill Snyder's house. Hill ran over, around and through Wildcats on his way to 211 rushing yards and 227 total yards to lead Mississippi State to its first win over a non-SEC, Power 5 team on the road since 1995. Now, State fans, don't pump your chest too far over this win. This is not one of Snyder's finest K-State teams. It's, frankly, not even a good K-State team. But that doesn't mean your Bulldogs aren't worthy of praise. Judge them only on what you see from them alone, and you'll still realize you have a true SEC contender. Future NFL stars Montez Sweat and Jeffery Simmons racked up a total of four tackles-for-loss and a sack in the "Little Apple." MSU dominated both lines of scrimmage and showed a tremendous ability to run the football, both with the quarterback and in the more traditional run game. Doing those things well wins games... in the SEC and on the road, in or out of conference.

I know Alabama is licking its chops at the realization that it could score 90 points in Oxford.
Alabama is absolutely the best team in the West SEC nation. Ole Miss's defense didn't tackle well, didn't cover well and didn't give its team a chance to win in the first half against a bad FCS team, Southern Illinois. The good news is this... the Salukis scored just three points in the second half. However, I would like to make a suggestion to the Rebels. If you are in the early stages of the third quarter against an FCS team and have already given up 41 points and 552 yards of offense to them, leave the "turnover chain" in the box. Yes, I know you got a turnover, but breaking out the celebratory jewels at that point looked a bit like a baseball player showboating after a home run that brought his team to within eight runs. Time and place matter.
I know Chris Doering is right when he says that Mizzou QB Drew Lock flies unfairly under the radar.
Lock is a superstar, on and off the field. Perhaps anyone who doesn't appreciate him now will appreciate him when he is winning football games on Sundays.

I know Jeremy Pruitt is the fifth consecutive Tennessee head football coach to win his home opener.
Congrats, Coach, on coaching win number one.

I know Arkansas fans are hurting after the Hogs allowed 25 unanswered points to lose at Colorado State.
That loss was ugly. But get over it. This Razorbacks team was never considered a threat to make noise THIS season. But Chad Morris can recruit and coach. In this case, look at the bright side. You led 27-9 in a true road game. In the long run, the Hogs will be good. I do believe that. But it's hard to run an offense like Morris wants to run when there is no consistency at quarterback. Two games, two different starters, two indications that he needs a "guy" at that position. Perhaps Ty Storey or Cole Kelley can become that, but many are eager to see the true freshman Morris targeted in recruiting, Connor Noland, get a shot sooner rather than later.
I know that I can't wait to watch LSU at Auburn Saturday.
I know that I've enjoyed putting all of these jumbled thoughts down on paper.
But before I leave you, I'm going to do something I shared on social media most of last season. See, after we do our final SEC Now every Saturday night, a few of us at the SEC Network (Doering, Chizik, myself, our producer Brad Buchanan, and others) each rank all 14 SEC teams as we see them NOW. Let's call them "Power Rankings." I'll give you my personal list every Monday.
After Week 2:
Alabama
Georgia
Auburn
Mississippi State
LSU
Texas A&M
Missouri
Kentucky
South Carolina
Florida
Ole Miss
Vanderbilt
Tennessee
Arkansas